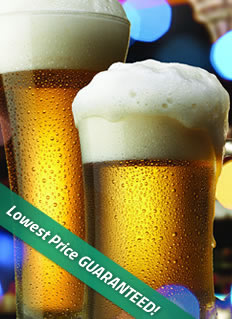 Beer
OF THE MONTH CLUB
Independently rated #1 for seven years running 2010 - 2016!
Highest Quality - Only we guarantee award-winning beers every month!
Backed by our exclusive "They'll Love It!" Guarantee!
FREE SHIPPING every month in the Continental U.S.!
Personalized gift announcement and Beer Lover's Newsletter!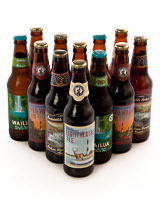 We work hard to bring you the very best!
Previous selections of the Beer of the Month Club include:
Duck-Rabbit Craft Brewery Milk Stout and Amber Ale
New Buffalo Brewing Company Big Fish and Saloon Boss Brown
Lazy Magnolia Brewing Company Southern Pecan and Southern Gold
Evil Genius Beer Company Chocolate Stout and Evil Eye
Keegan Ales Brewery Mother's Milk Stout and Hurricane Kitty
Boulder Beer Company Slope Style and Hazed and Infused
Old Dominion Brewing Company Oak Barrel Stout and Dominion Lager
Mendocino Brewing Company Eye of the Hawk and Red Tail Ale
Santa Fe Brewing Company Nut Brown Ale and State Pen Porter
Fire Island Beer Company Sea Salt Ale and Lighthouse Ale
Newport Storm Brewery Summer Hefeweizen and India Point Ale IPA
Shmaltz Brewing Company Hebrew Hop Manna IPA and Hebrew Slingshot
And more!